FSE903 Tunnel Ventilation
Customer Service Monday to Friday 8 a.m. to 4 p.m.For traffic information and issues that requires immediate attention, we are open all hours.
Tel: +46 (0)771 921 921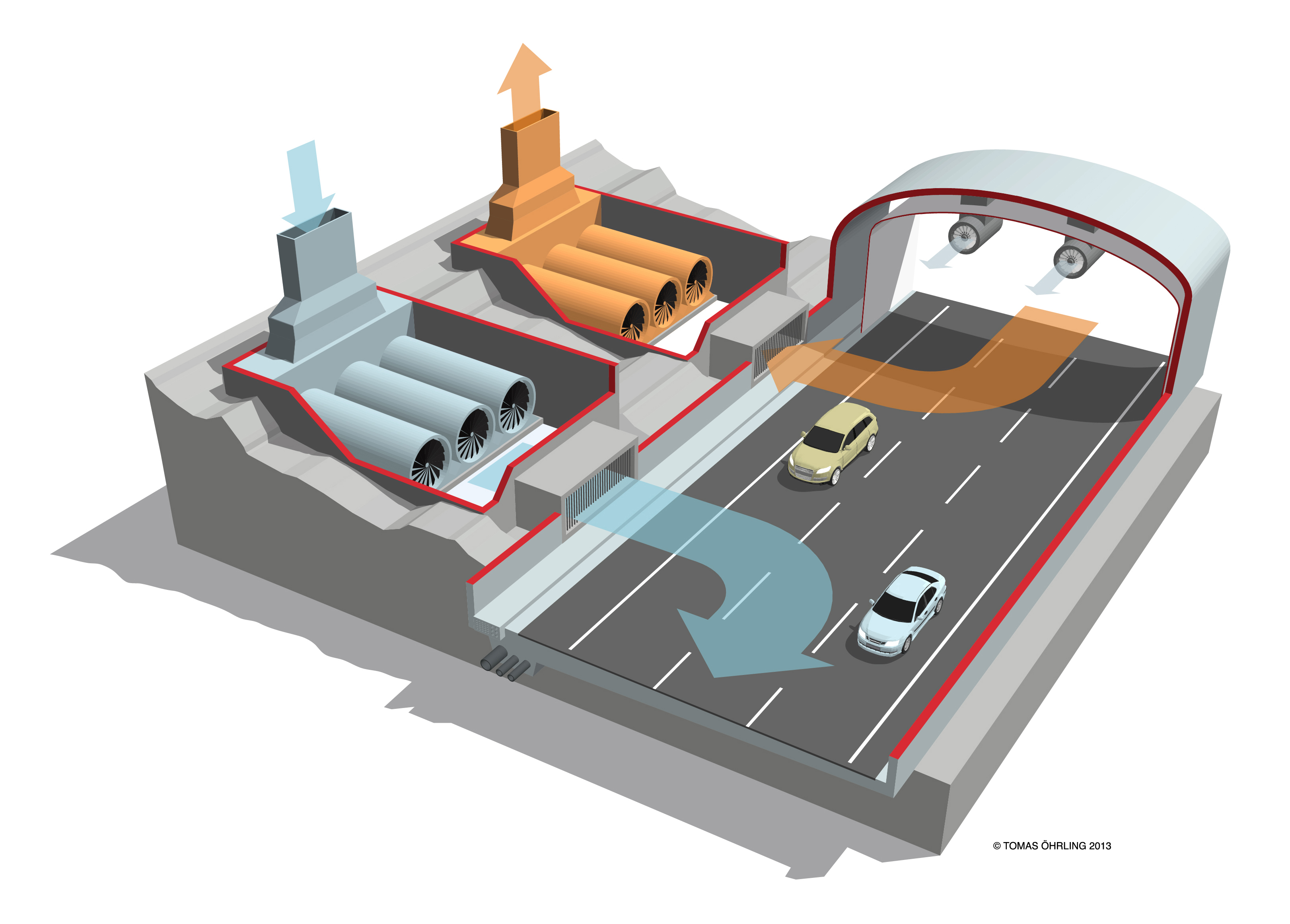 The contract comprises a tunnel ventilation system with reversible jet fans in the traffic area, four exhaust air stations, six air exchange stations and a fire gas station.
The natural air flow generated by the traffic will be supported by longitudinal ventilation by means of jet fans and air exchange stations. Fire gas ventilation will ensure that the smoke from fires is regulated in a controlled way.
The long tunnel between Hjulsta and Kungens kurva will be supplied with fresh air via six air exchange stations, three in each tube. The stations will handle both exhaust and supply air where air exchange will take place via a tower located above ground.
A smoke exhaust station in Sätra will be constructed in order to manage and reduce smoke generation in the event of heavy smoke production.
Exhaust air stations will be built to maintain good air quality around the tunnel portals. These are located near the exits at Hjulsta, Vinsta, Smista and Kungens kurva.