Uddevalla–Strömstad, replacement of overhead contact line system, including Uddevalla railway yard, and elevation of platform 2a3a at Uddevalla railway station
About the project
The project will include four measures:
Upgrading overhead contact line on the stretch Uddevalla–Strömstad
Upgrading overhead contact line upgrade at Uddevalla station
Elevating platform 2a3a at Uddevalla station
Multiduct operation facilities Rabbalshede–Strömstad.
Design consultant Systra Sverige AB is working on producing tender documents and construction documents.
Field work including environmental and geotechnical sampling has been carried out over the winter and spring. The sampling will provide the basis for continued planning in 2023.
Estimated production is planned for 2025–2026, where the work will take place in stages during total shutdown.
Uddevalla Bangård
Uddevalla–Rabbalshede
Rabbalshede–Strömstad
The work is expected to result in a more reliable facility, increased traffic safety for travellers and an accessible station environment.
Overhead contact line upgrade on the stretch Uddevalla–Strömstad and Uddevalla station
The overhead contact line system between Uddevalla and Strömstad dates from 1950, and the posts and piers that have stood since then are in need of replacement. The overhead contact line system at Uddevalla railway station is just as old, and the rusted bridges also need to be replaced.
Elevating platform 2a3a in Uddevalla station
The platform for track 2a3a in Uddevalla is low and uneven. This means that the distance from platform to train is too large, making the platform inaccessible to the disabled and a safety risk for all passengers boarding and disembarking the trains. The project will therefore include raising and equipping the platform, and providing it with a roof, in order to meet current requirements as well as future regulations. These measures will also lead to better lighting, accessibility and clear signs with traffic information.
Timeline
Producing tender and construction documents – 2023
Construction tender documents will be published in winter 2024
Start of construction – 2025
Finished – 2026
Uddevalla–Strömstad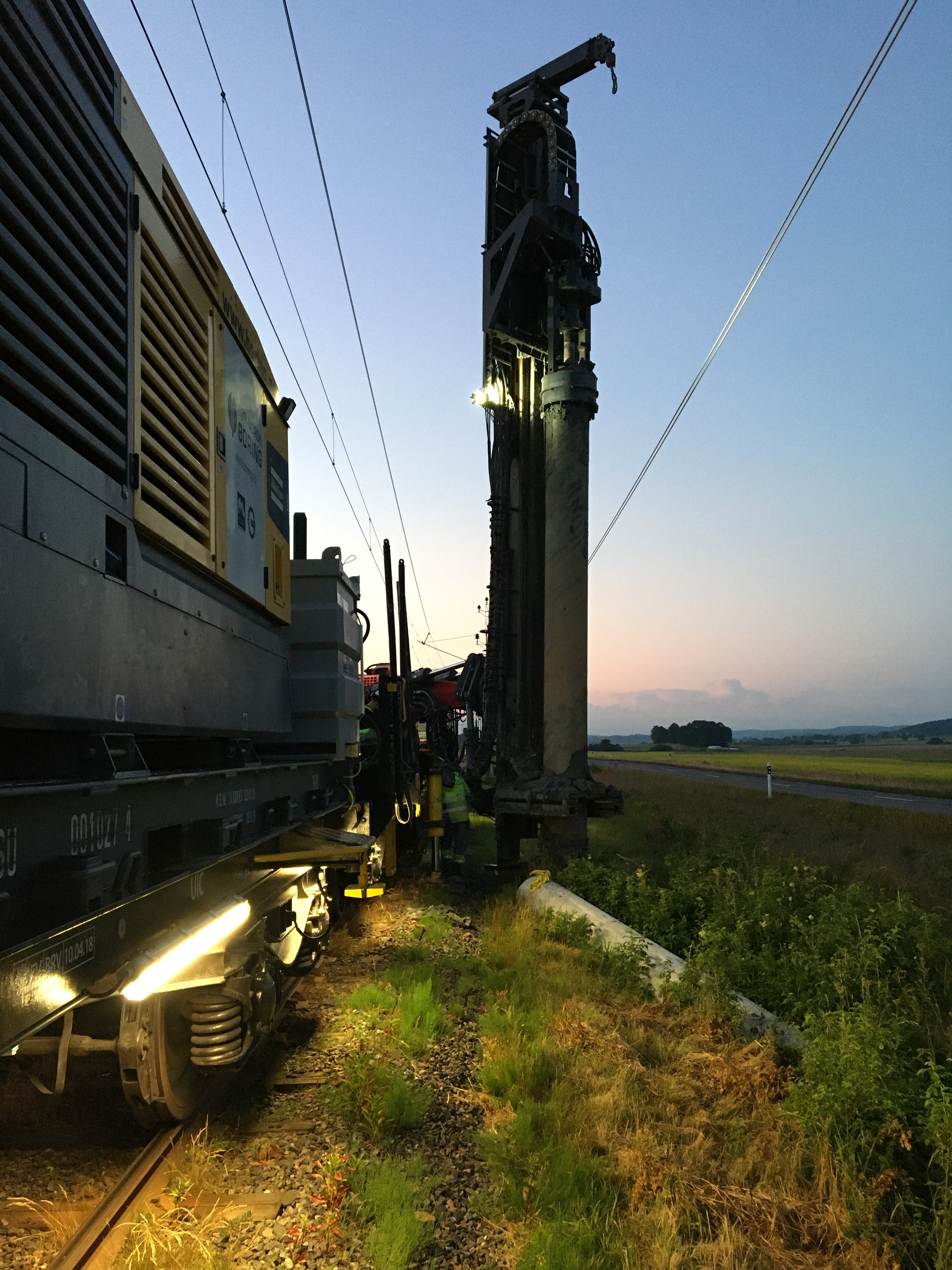 Foundation laying with drill train on one of Trafikverket's projects in 2021.
Foto: Daniel Svensson
Work with contact over line installation using rail backhoe loaders with baskets on one of Trafikverket's projects in 2021.
Foto: Daniel Svensson